How to Enable Removal Engine
If you don't enable Removal Engine for App Uninstaller, partial leftovers of the unwanted app you are trying to uninstall may be left in macOS or and the app may not be totally uninstalled. Try enable Removal Engine with App Uninstaller, you can refer to the steps as followed.
Step 1: Launch App Uninstaller > Click Settings.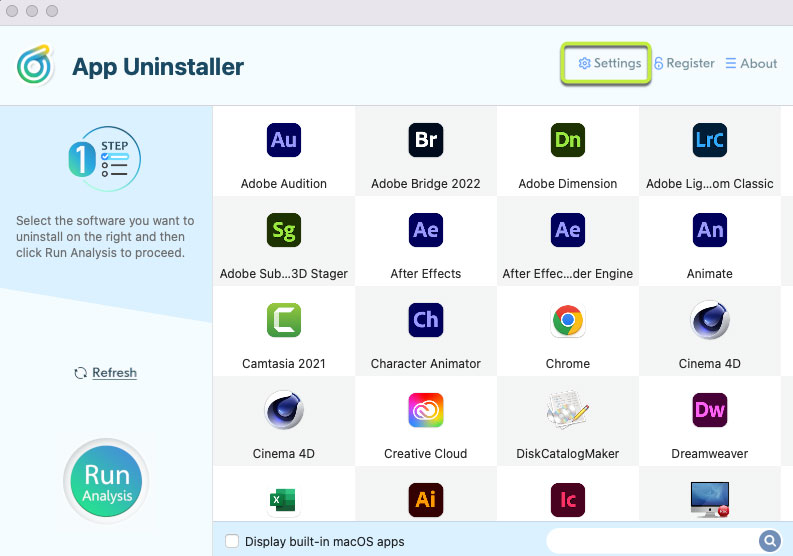 Step 2: Click the Install button besides to the Removal Engine.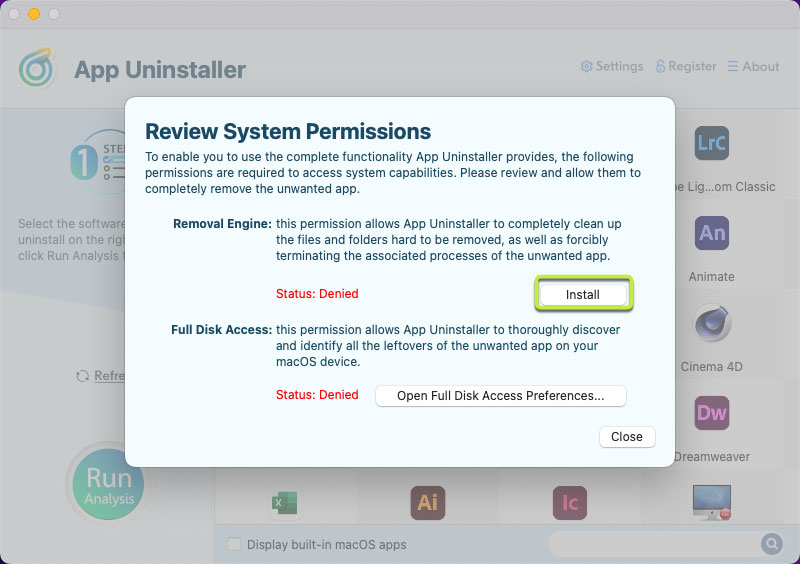 Step 3: Enter your Password to allow App Uninstaller to install the helper tool. And then click Install Helper.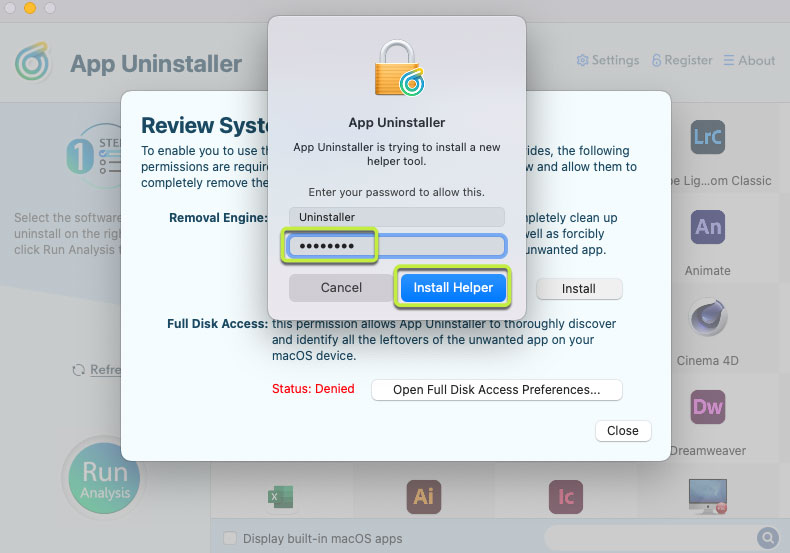 Step 4: Now, the Removal Engine for App Uninstaller is enabled.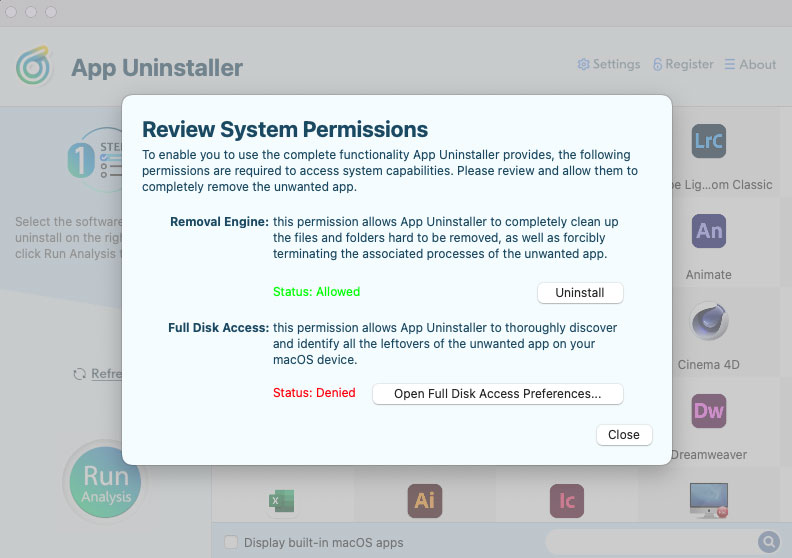 Refer to an easy video of how to enable Removal Engine for App Uninstaller:
Posted on June 7, 2022 App Uninstaller Editor