How to Register App Uninstaller
Get how to register App Uninstaller on your Mac.
Once you've completed your order of App Uninstaller, you will get a copy of the license code/registration code sent to you email address and you can use it to activate the App Uninstaller for your Mac. Refer to the simple steps below to see how you can register App Uninstaller successfully.
Step 1: Click Finder > Launch App Uninstaller > On the App Uninstaller homepage, click Register on the top right corner.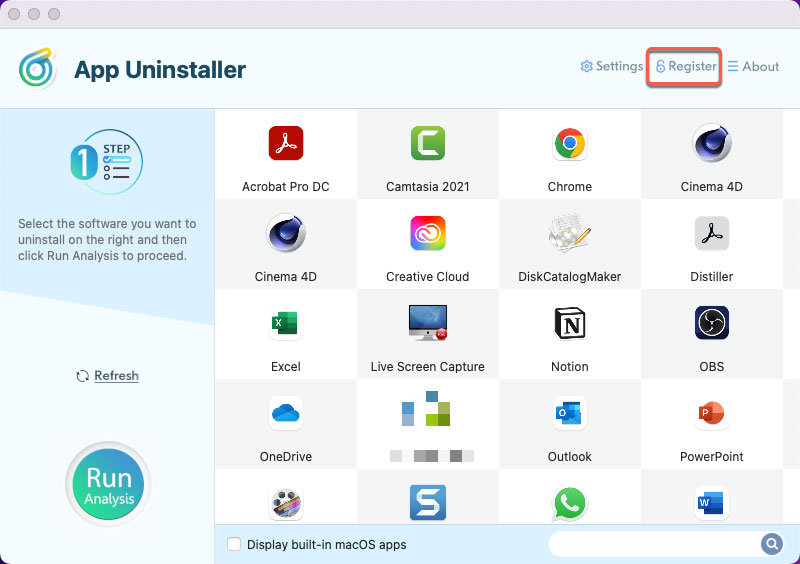 You will see such words like "Enter your registration code here."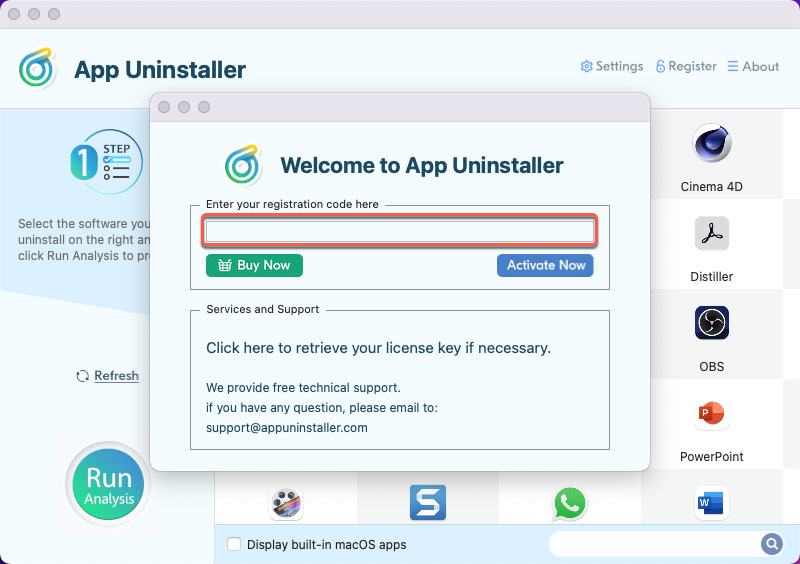 Step 2: Copy the 'registration code/license code' that you've received through your email address. Paste the entire code in the blank box > click Activate Now.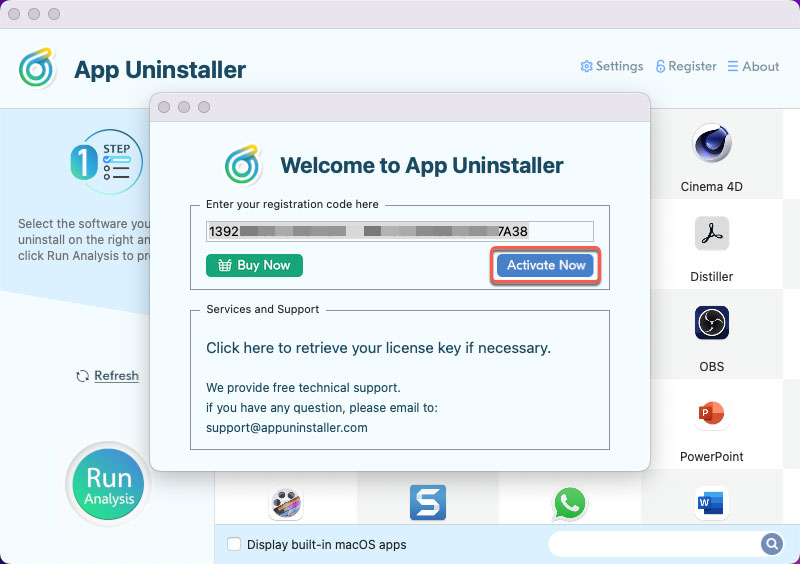 Step 3: Now, the App Uninstaller app is activated successfully on your Mac.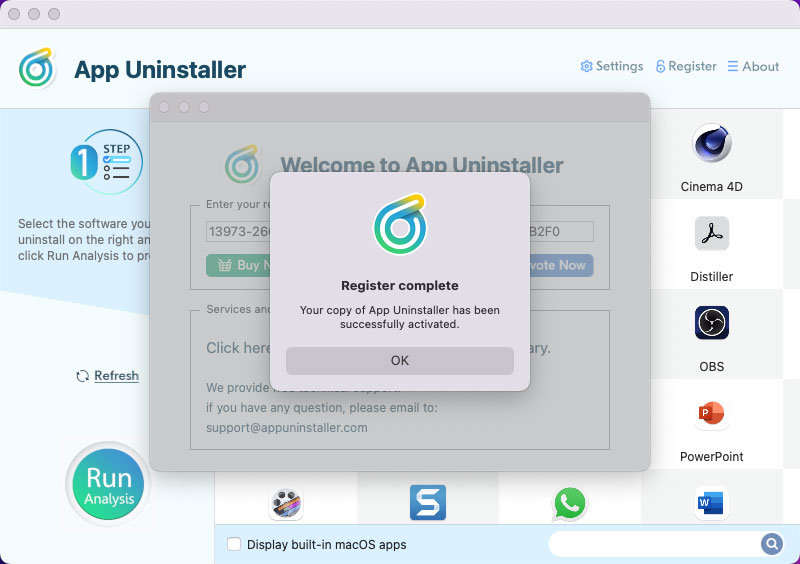 Refer to the simple video guide as followed.
Posted on July 12, 2022 App Uninstaller Editor