How to Completely Uninstall Autodesk AutoCAD for Mac
Cannot uninstall Autodesk AutoCAD for your Mac completely? Need some help to remove AutoDesk AutoCAD for macOS without having to handle with everything in person? Or have been always trying to discover a professional yet productive solution to ace all issues you may come across when you have to uninstall an app on a Mac? We'll figure out all that answers here. And by the end of this guide, you will be clear that how you can uninstall AutoCAD and any other unneeded Mac apps easily and completely. You will also be wise to decide to utilize an optimal uninstaller app to uninstall apps for macOS automatically.
Remove Autodesk AutoCAD using App Uninstaller
Step 1: Launch App Uninstaller >​ Click the Autodesk AutoCAD icon to highlight it >​ Click Run Analysis.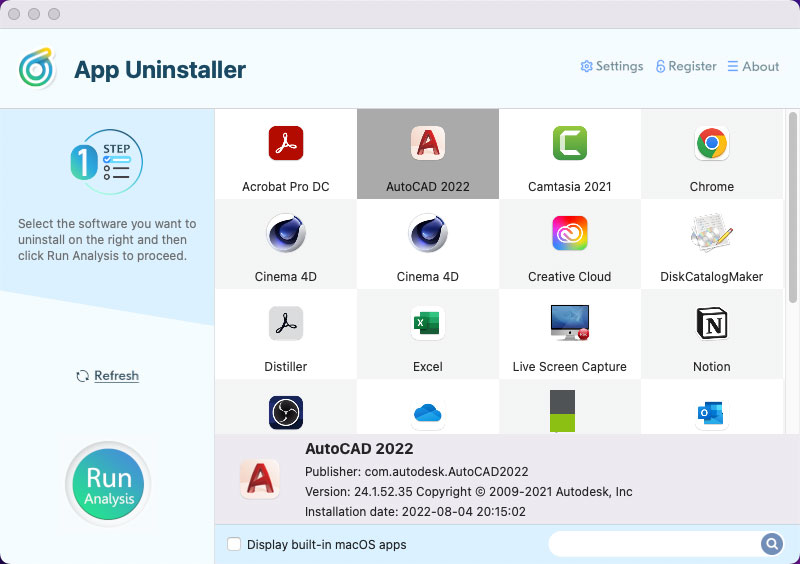 Step 2: Click Complete Uninstall >​ Click Yes to be sure that you are ready to uninstall Autodesk AutoCAD for your Mac right now.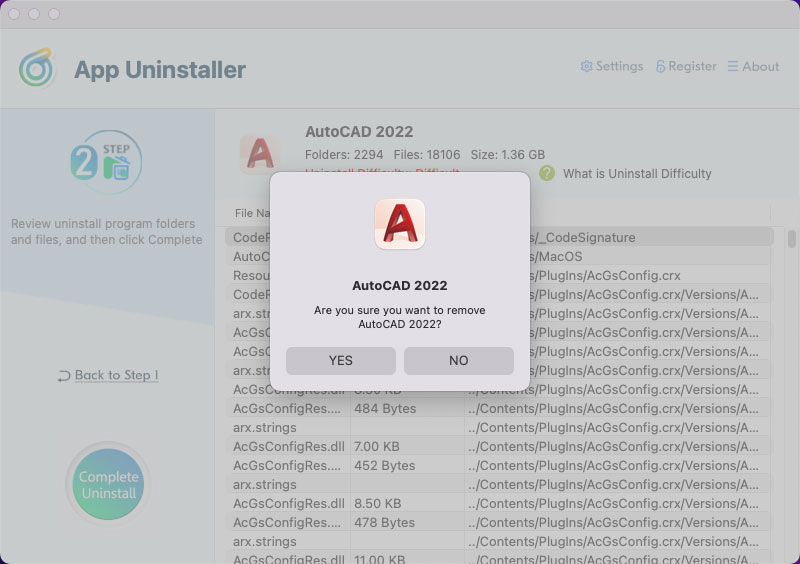 Step 3: Till now, the Autodesk AutoCAD app that you want to uninstall for you Mac has been completely removed, you can go back to the main interface to have a check. If you need to remove some other apps, select it on the Step 1 page and follow the steps mentioned above to start a complete cleaning for your Mac. Finally, Restart your Mac to make changes.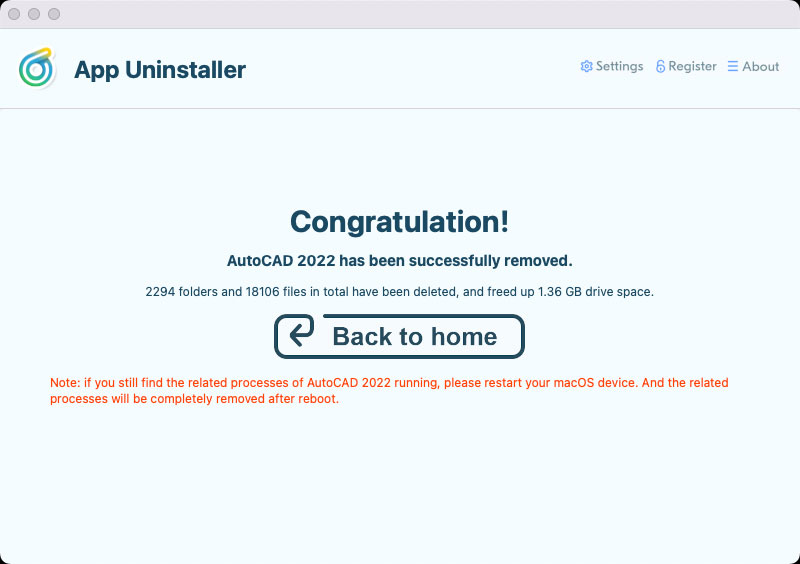 Refer to the simple video here:

Posted on August 5, 2022 App Uninstaller Editor