How to Uninstall CyberGhost VPN for Mac Completely
Do you want to master uninstalling Mac apps and get how to clean out their leftovers like a pro? Do you want to be able to uninstall CyberGhost VPN and all its relevant files and folders professionally. Or do you want to discover an all-in-one uninstaller app to solve all uninstall issues? If your answer is yes to either of these questions, then you've come to right place! In this post, you will get how to be more confident and effortless in uninstalling any Mac apps using the powerful App Uninstaller tool.
If you are looking for an uninstaller app that will allow you to uninstall Mac apps whenever you don't want them, App Uninstaller is the best answer. App Uninstaller is used by beginners, experienced Mac users and professionals across the world for every type of app's uninstall, from deleting files and folders to clean out all associated components. This complete guide will tell you how to jump right in and start utilizing App Uninstaller to uninstall CyberGhost VPN or any other Mac apps fast, easily, and completely.
Uninstall CyberGhost VPN Using App Uninstaller
Step 1: Launch App Uninstaller >​ Click the CyberGhost VPN icon to select it >​ Click Run Analysis. Next, please wait while the App Uninstaller is analyzing the CyberGhost VPN app.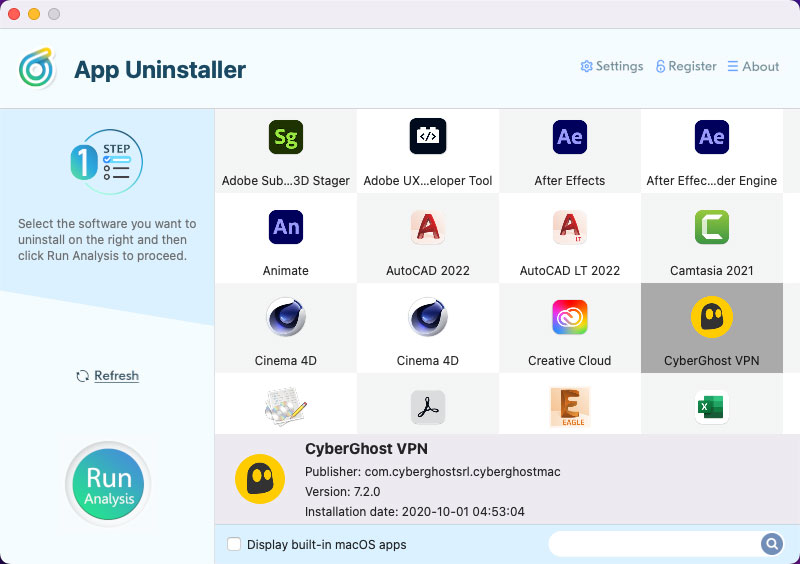 Step 2: Click Complete Uninstall >​ Click Yes to make sure that you need to uninstall CyberGhost VPN at once.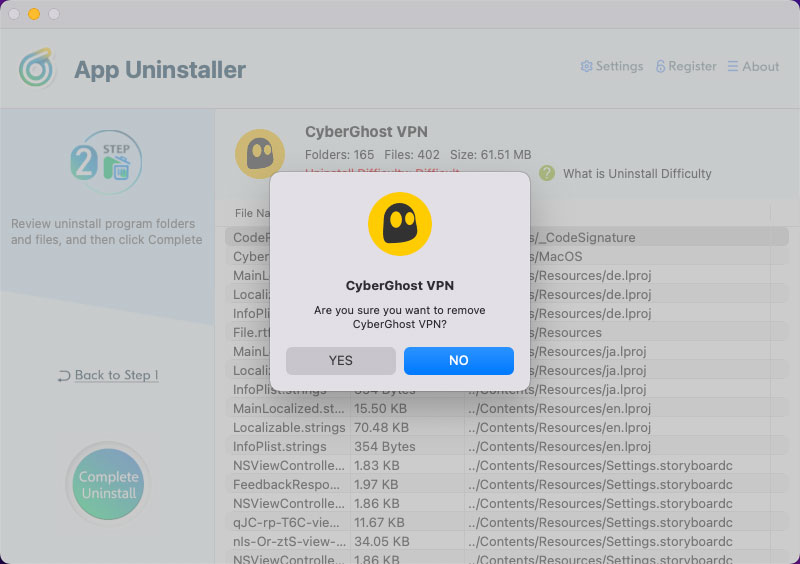 Step 3: Till now, you have gotten the CyberGhost VPN app deleted from your Mac completely. Click the Back to Home button go back to the Step 1 page and have a check. If you want to apply for this change immediately, then Restart your Mac.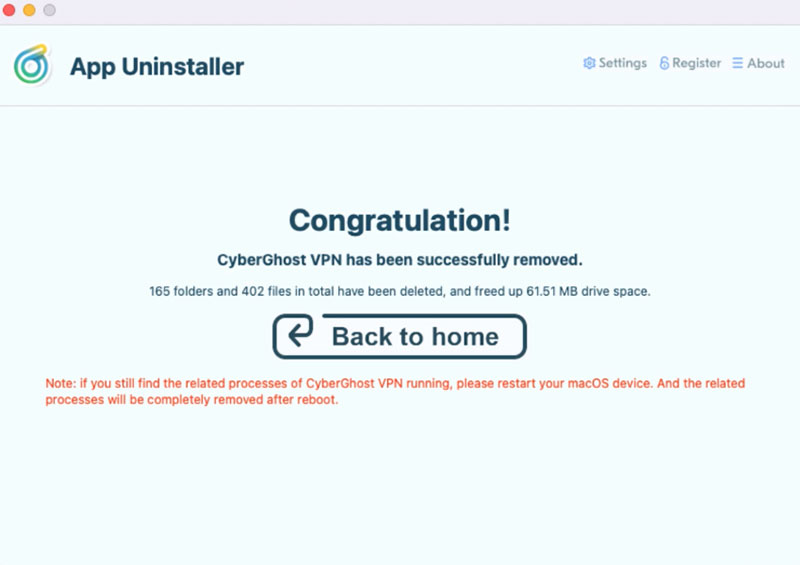 Video guide: How to uninstall CyberGhost VPN with App Uninstaller

Posted on August 31, 2022 App Uninstaller Editor