How to Completely Uninstall MacKeeper for Mac
If you want to get how to uninstall MacKeeper like a pro, get rid of leftovers like a breeze, solve real-world uninstalling problems, or automate complex apps' uninstall tasks, then this method is right for you. In this guide, we will show you how you can take full use of the superb App Uninstaller app to remove MacKeeper for Mac easily and completely. You will see how fast, effortless and time-saving it will be when you uninstall an app with the provided App Uninstaller app.
Method: Uninstall MacKeeper in App Uninstaller
By the end of this guide you will be able to uninstall MacKeeper with ease. You'll learn how to take any unneeded apps uninstall tasks and turn them into the optimal App Uninstaller that will save you time and simplify your uninstalling life on a Mac.
Step 1: Launch App Uninstaller >​ Click the MacKeeper icon to highlight it >​ Click Run Analysis.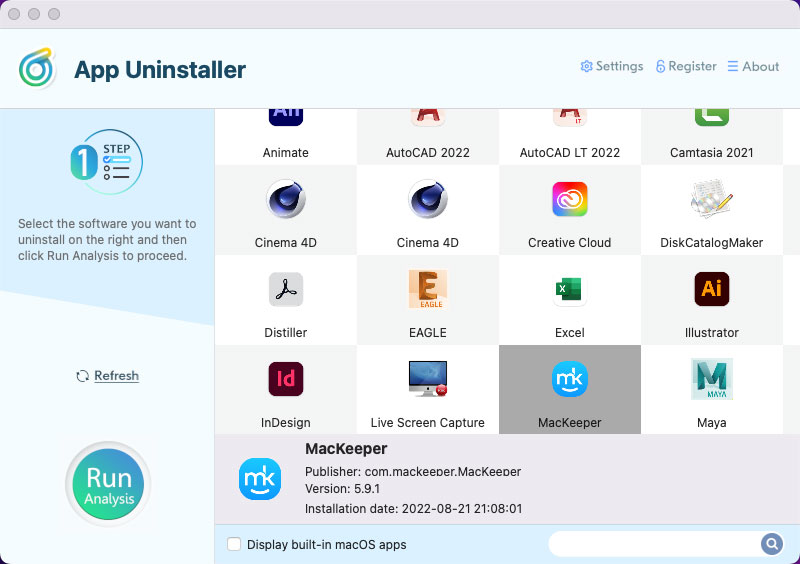 Step 2: Click Complete Uninstall >​ Click Yes to be sure that you are ready to uninstall MacKeeper for your Mac right now.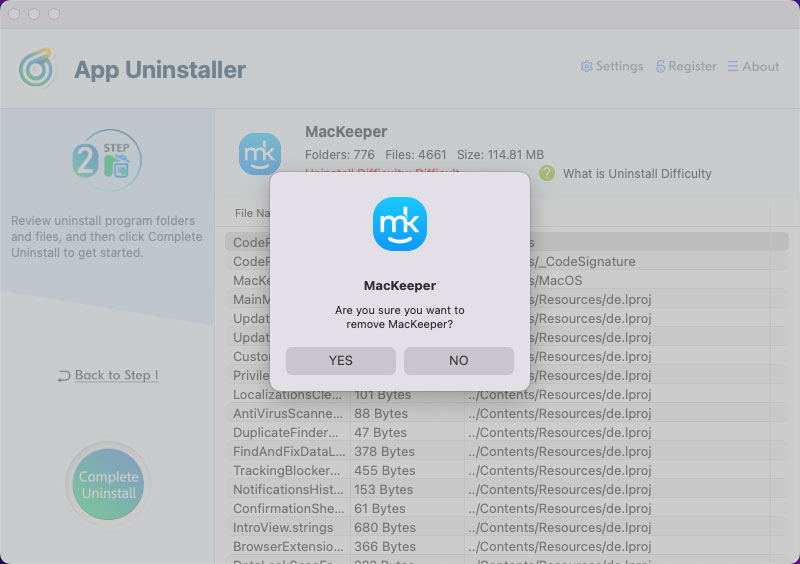 Step 3: One the you finished uninstalling the MacKeeper app for your Mac, you will get a message prompting that the MacKeeper app has been removed successfully. And then, you can go back to the main interface to continue getting rid of any other unwanted apps another apps one by one. Finally, Restart your Mac to apply this change.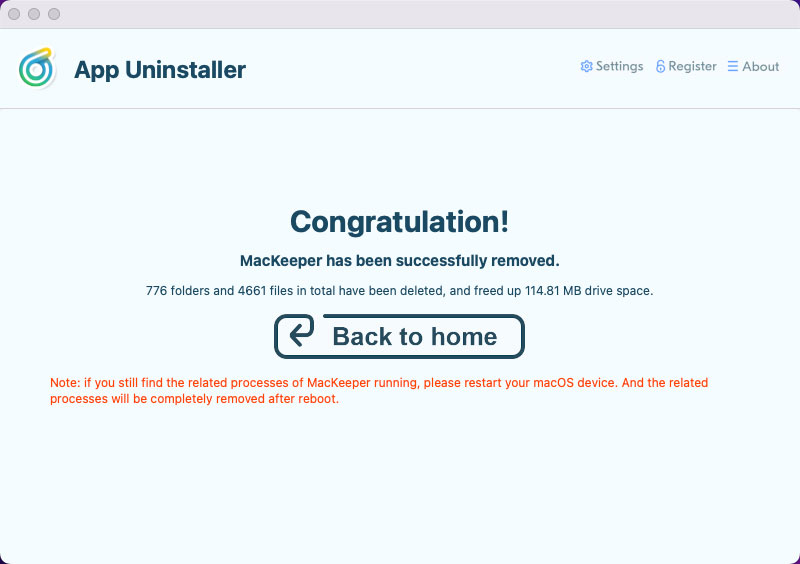 Refer to the simple video guide here:

Posted on September 13, 2022 App Uninstaller Editor